Posted on
By Nadia Dajani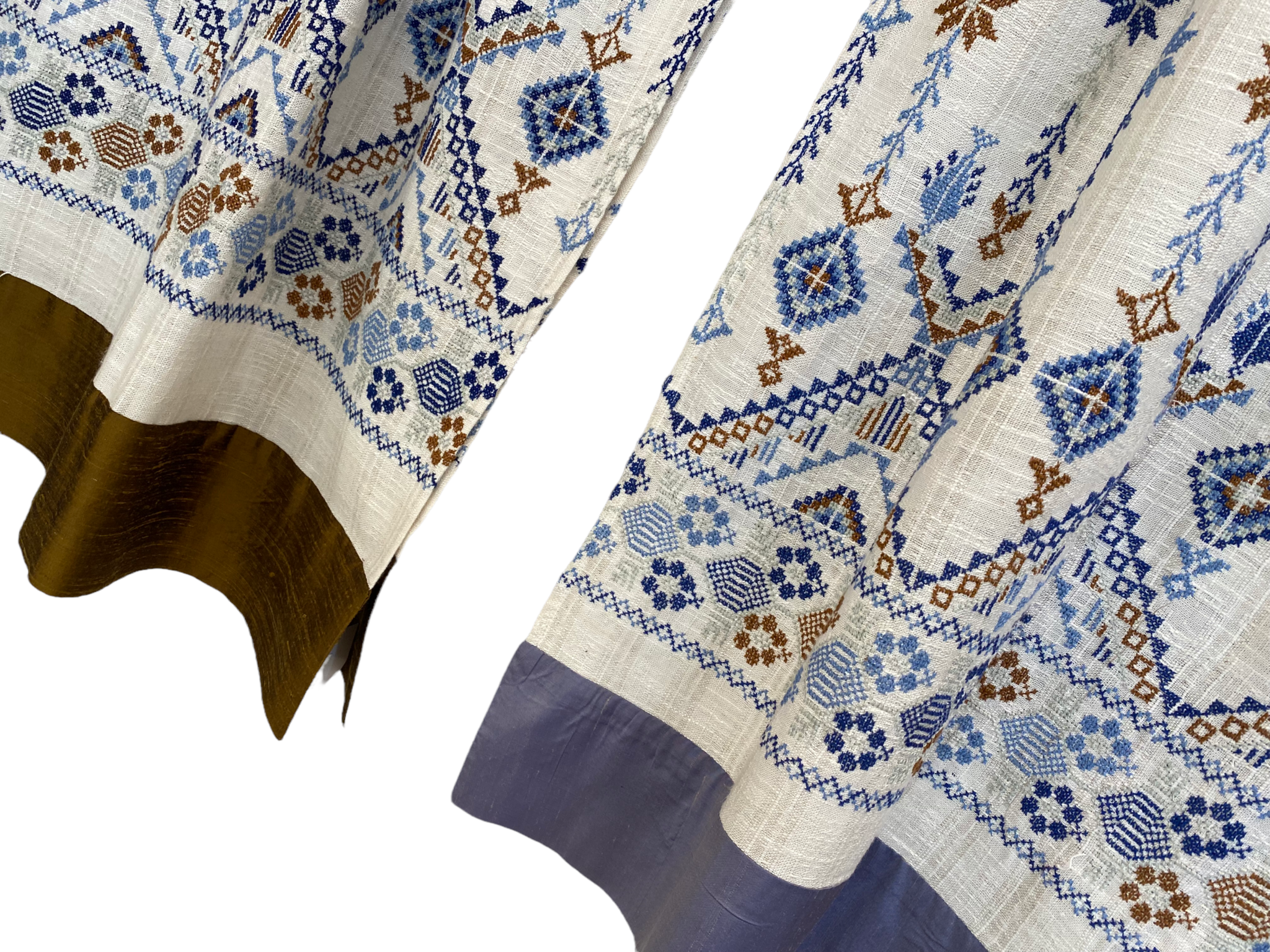 ART WEAR: SCARVES AND JACKETS
Design has always been my passion, and I suppose it's a natural progression to move into art wear.
Embroidery is a precious handicraft and very much part of my culture. I have been collecting embroidered scarves and jackets ever since I can remember, and now that I have met artisans who do this work it didn't take me long to decide to venture into this field.
Have started for now with scarves and jackets. Playing with colour is so much fun!
Check out the collections!